PTA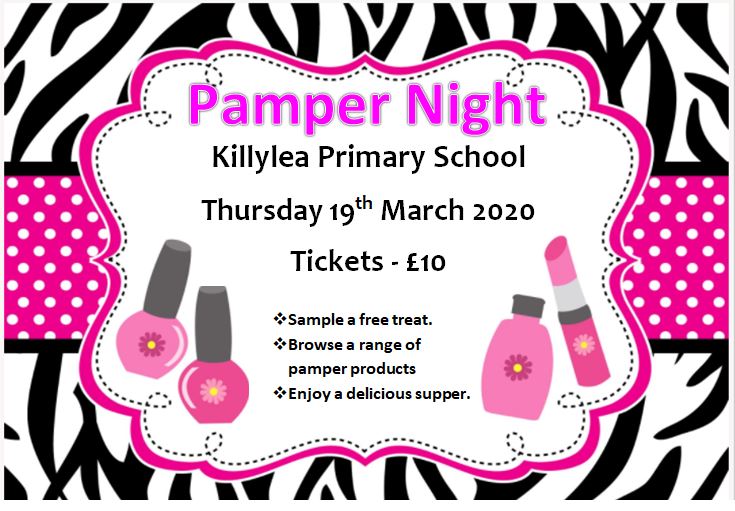 ADVANCE NOTICE:
Thursday 19th March 2020
Our popular Pamper NIght returns! Tickets only £10 to include supper and chance for a free sample treat.
Come along and hear about a range of pamper products and services and escape for an hour or two.
This will be open to members of the local community.
Please make every effort to come along to support the staff and pupils at KPS. This is a good opportunity to make new friends especially if you are a new parents and share ideas for fundraising.
Our Parent Teacher Association supports the work in school by organising social and fundraising events.
All parents who have children at our school are members of our PTA.
PTA Committee
Chairperson: Mrs G Hutchinson
Treasurer: Mrs E Maguinness
Secretary: Mrs M Deering
Member: Mrs L Bruce
Member: Mrs J Gardiner
Member: Mrs D Reid
Member: Mr B Atkins
Member: Mr G Dougan
Member: Mrs L Gillespie
Member: Mrs P Lowry
Killylea Primary School, 150 Killylea Road Killylea Co. Armagh BT60 4LN Northern Ireland Phone: 02837 568621