Busy Bee Toddler Group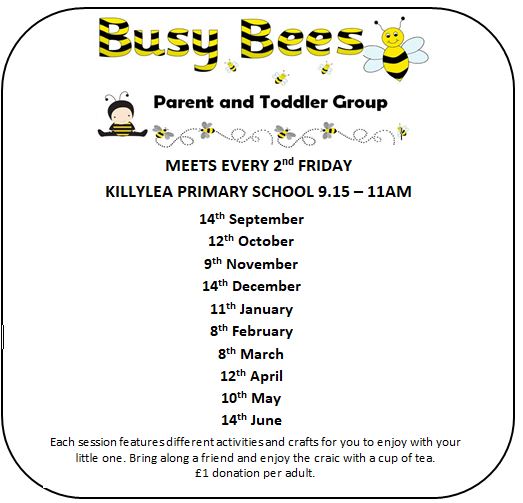 Our new Toddler group has begun on the second Friday of each month from 9.15am to 11am. A warm welcome awaits all babies, toddlers, parents, grandparents and carers!
Weekly fee is only £1.
If anyone has a child's seat suitable for attaching to a chair, that they no longer use, we would be very grateful!
RESUMING AFTER SUMMER ON FRIDAY 14TH SEPTEMBER 2018 AT 9.15AM
Killylea Primary School, 150 Killylea Road Killylea Co. Armagh BT60 4LN Northern Ireland Phone: 02837 568621